How would you like to personalize your packaging?
Create your walking billboard and turn every bag, box and sale into a marketing opportunity!
Foil Hot Stamp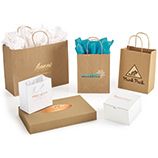 Ink Imprint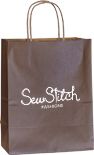 Foil-Stamped &
Ink-Stamped Labels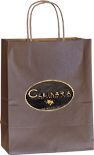 Full-Color Digital
Printed Stickers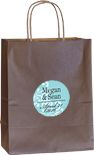 Call to order:
1-888-881-7225
Call to order:
1-888-881-7225
Call to order:
1-888-881-7225
Premium and stunning foils transferred one piece at a time by a Hot Stamp specialist
High-quality application creates an eye-catching and impressive finish for your logo that is similar to embossing
Choose 1 or 2 colors. If you want three colors please call 1-888-881-7225
Save time with ready-to-go packaging
Quality ink imprint that efficiently represents your brand
Choose 1 or 2 ink color printing options
More detailed logos shown beautifully with full color ink imprint and PMS match option
Save time with ready-to-go packaging
Premium foil-stamped and ink-stamped labels
Choose from variety of paper stocks and even die-cut shapes for a unique and custom look
Choose 1 or 2 color foil option or PMS color match ink option
Conveniently delivered on rolls for easy peel and stick process
Full-color digital images printed on stickers
Printed on 12x18" kiss-cut sheets
Print multiple designs on one sheet
Enjoy no plate fees
Pricing, Starting
as low as**
6¢ per ink label
12¢ per foil label
*Artwork approval required before production begins.
**Pricing displayed is when you order 1000+ impressions; artwork and plate fees not included.
***Printing charges are per impression (1 impression = 1 color and 1 side). Please allow extra time for multiple colors/multiple sides.
Please call 1-888-881-7225 for current processing lead times.
Whatever your budget, you can personalize your products with your business colors, logo, and coordinated accessories – and make a lasting impression on your customers. Call us at 888-881-7225 to speak with our friendly retail packaging specialists.

100% Satisfaction Guarantee
Unlimited Support from Packaging Specialists